Advertise Your Amazon Products on Google Shopping with BrightBridge
Our first-to-market, BrightBridge product connects your Amazon listings to your Google Merchant Center and tracks Amazon sales enabling better Amazon rankings, bid optimization, and ROAS increases.

Our solution for connecting Amazon and Google Shopping
More than 80% of Google's clicks for retailers are on Google Shopping Ads and for the first time BrightBridge enables you to connect this powerful traffic driver to your Amazon listings. BrightBridge also feeds the Amazon sales data back to Google enabling bid optimisation, ROAS increases alongside better Amazon rankings.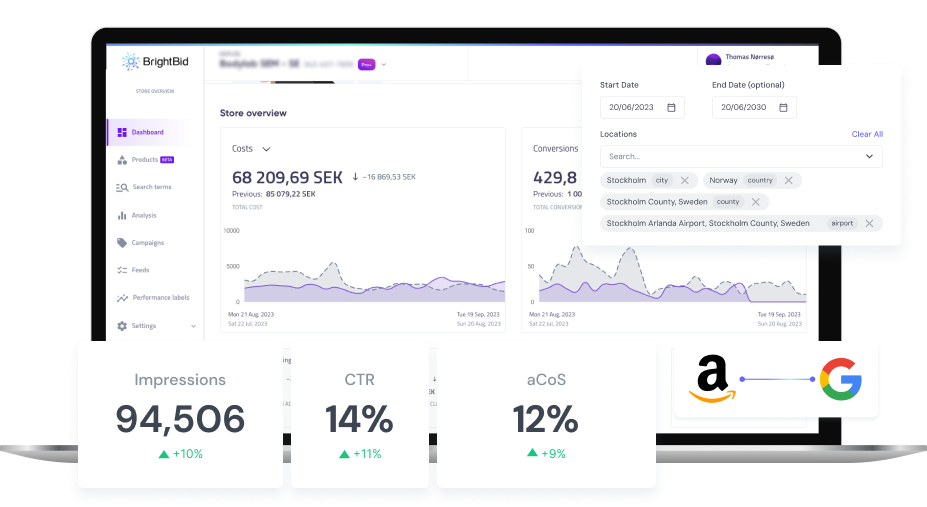 BrightBridge enables you to:
advertise your Amazon products on Google Shopping and Google Search
monitor the performance of your campaigns and products through Amazon's attribution API connected to your Google Ads account
rank higher on Amazon organically through traffic increases
updated and optimized Google Shopping feed from your Amazon product data
create and manage Google Ads campaigns using our AI engine for both Google Shopping and Paid Search
monitor your real-time Amazon organic ranking
Getting started with Amazon products on Google Shopping with BrightBid
Connect to BrightBridge
---
Connect your Amazon Advertising, Amazon Seller and Google Ads accounts on our easy-to-manage platform.
Setup Merchant Center
---
We generate your Google Shopping feed and create a new GMC account under BrightBid CSS. Finally, connect your GMC to your Google Ads.
Create
a Campaign
---
All left is to select which products to advertise, create your campaign, and go live!
Grow with BrightBid
---
Track campaign performance, optimize your campaigns and product feed, and monitor your organic ranking improvements.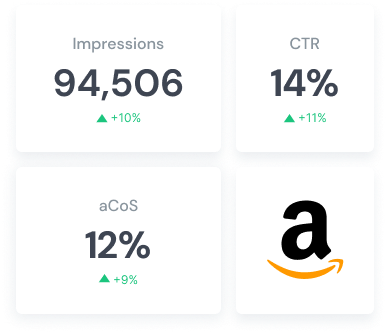 Boosting your organic ranking on Amazon
Amazon loves & rewards external traffic. The factors that determine placement in organic search are a combination of popularity, metadata, and relevancy. Using different leverage to influence these factors is how you will affect your Amazon ranking.

Increased sales resulting from advertising can contribute to higher sales velocity for your products. Amazon's algorithm often rewards products that sell well, so the increased sales volume can lead to better organic rankings.
Turbocharge your Amazon listings using Google Shopping Ads
Here's how it's now possible for you to advertise your Amazon products on Google Shopping.
Get your free copy today and discover:
How to connect Amazon and Google Shopping
How to advertise your Amazon products directly on Google Shopping
The 7 benefits of using Google Shopping Ads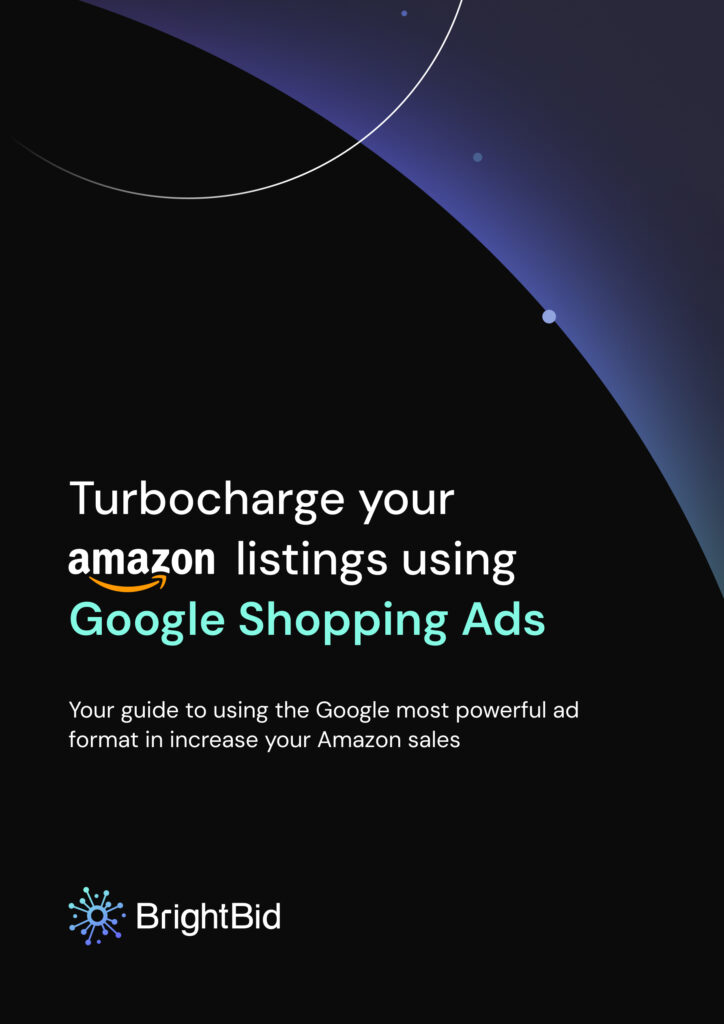 Pricing
Starter
All basic features
300 EURO per extra marketplace
Onboarding setup
Online support
Plus
All basic features
250 EURO per extra marketplace
Onboarding setup
Online support
Pro
All basic features
200 EURO per extra marketplace
Onboarding setup
Online support
Quarterly check-ins with digital specialist
GET IN TOUCH WITH US
Enterprise
Unlimited products
Custom Price
All features in Pro
Custom-tailored monthly reporting
Monthly check-ins with digital specialist


Which markets does BrightBridge work in?

We can connect your Google and Amazon accounts in the following markets: The United Kingdom, Germany, France, Italy, Spain, and the Netherlands. That means if you are an Amazon seller using Amazon internationally, we can connect you in the previously mentioned markets.
Do I need a Google Ads account set up?

Yes, you will need to set up a Google Ads account. Our team will help you connect your Amazon listings with your Google Ads account, and you will be able to amend your product details at any time.
How will you manage the data feedback to Google?

We do not feed back Amazon sales data into Google Ads. Instead, BrightBridge is combining your Amazon sales data and your Google Ads performance data in the BrightBridge dashboard.
What are the advantages of using Google Shopping Ads over Google text ads to drive traffic to my Amazon listings?

More than 80% of clicks for e-commerce retailers are from Google are from the Google Shopping ad format so this solution will drive more traffic than using Google text ads alone. A good Ad account will use a mix of formats and we can help you test the right balance.