Learn more about how our AI engine
for paid search works
Here's how our AI engine for paid search and automated bidding platform for PPC works and helps fix the common issues today's marketers have with paid search ads:
Rising costs
Lack of transparency
Expensive channel to manage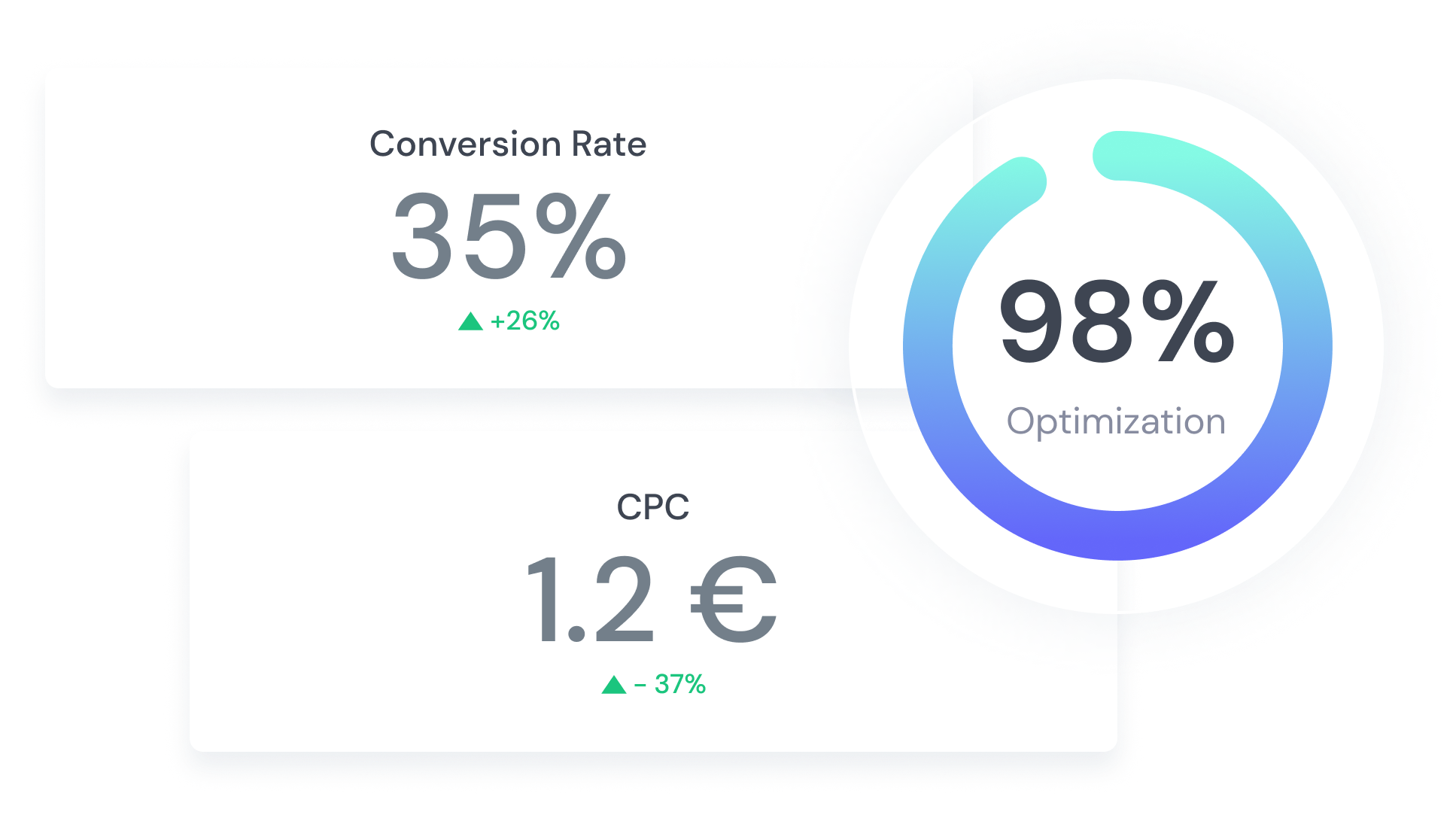 Our AI engine for search ads and bid optimization
in action
We start by building our campaigns on top of Google's & Bing's bid automation and layering in optimization strategies driven by historical learnings from your Ads account. We then test out new approaches using AI to crunch the metrics, mine the long tail of keywords, and discover new insights into audience behaviors.
The Workflow
Here's how our AI engine for paid search ads and bid optimization platform works
00
Research phase
The AI engine crawls your website, and your competitors, creating initial keywords. This is great for those just starting out with PPC and for advanced users it help suggest some new keyword ideas for further testing.
00
Self-learning phase
The AI Engine then generates new keyword ideas and audience combinations to test to drive further value.
00
Ad creation and publishing phase
New Ad Copy is created and tested vs existing copy. Our AI can translate the Ad Copy into new languages. It tests the new copy and adjusts based on performance to quickly understand the nuances of new markets. This can cut down resource costs from managing multi market PPC significantly.
00
Optimization Phase
The AI then works hand in hand with the bid automation model calculating consumer preferences, understanding conversion triggers, most successful messaging and preferred device and locations to set bids. The machine learning model is trained to only bid in increments minimizing any risks on performance from bid adjustments and rapidly speeding up learning.