AI Ad Copy Generator by BrightBid
BrightBid makes optimizing ad copy with generative AI easy and effective. Create ad copy that brings more sales and helps win over new markets. Use our AI ad copy tool to automate, localize, and test ad texts and headings across different markets hassle-free.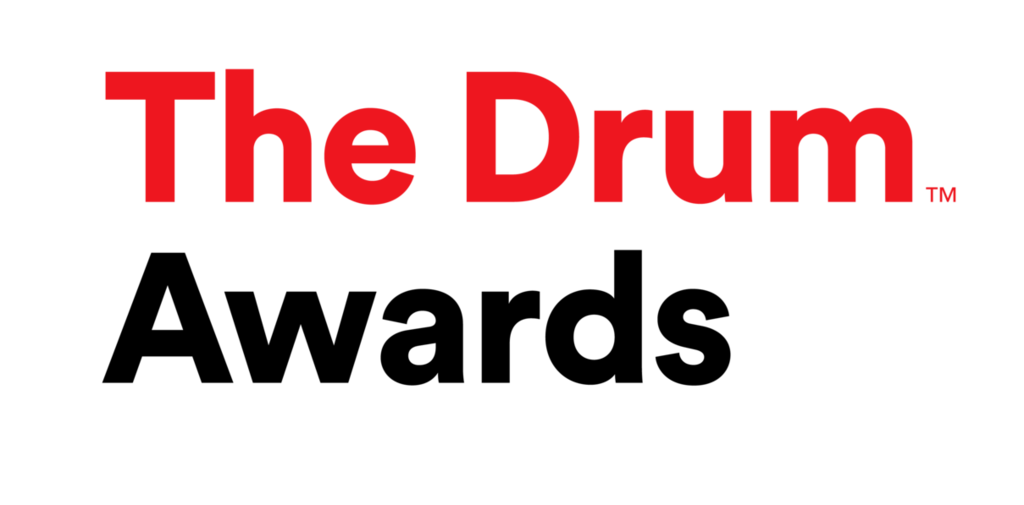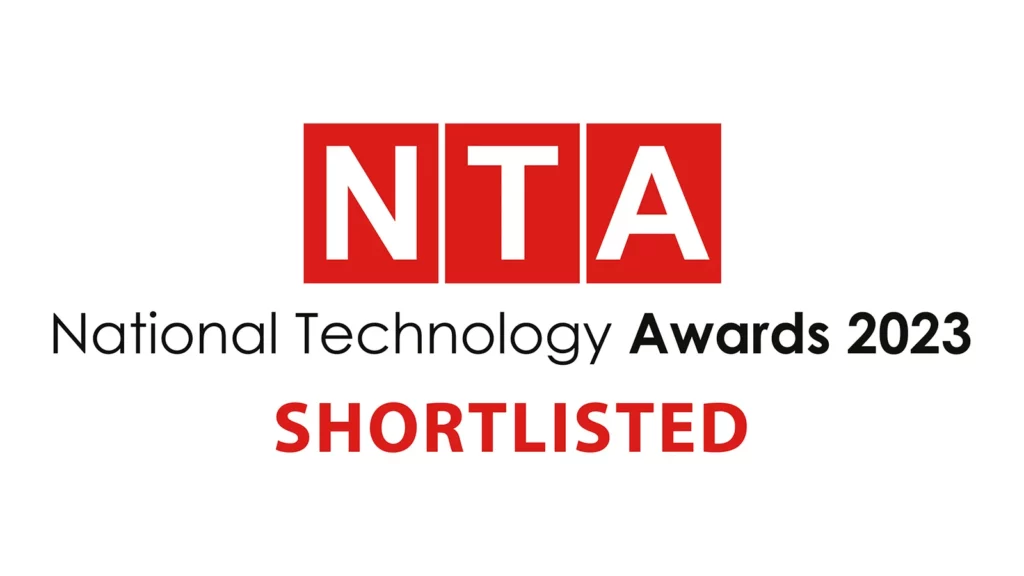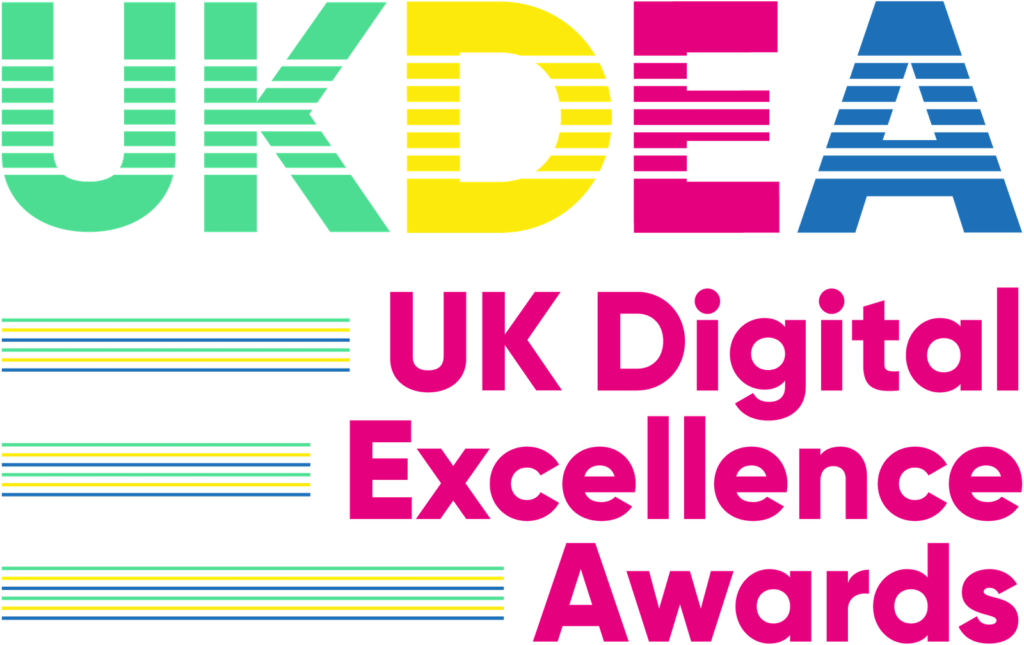 3 Reasons To Use BrightBid's AI Ad Copy Generator
How to use an AI ad copy generator to create ads that convert? With BrightBid's AI ad copy generator, you can revolutionize your approach to digital advertising, harness the full potential of AI-driven ad optimization, and ultimately increase sales and market share.
Advertising Localization
---
Automated ad copy creation and localization in 50+ languages across different regions and markets that
Eliminate the arduous process of manual translation and localization
Employ advanced natural language processing (NLP) algorithms to seamlessly adapt your ad copy to different markets
Adhere to your established brand guidelines, ensuring that your messaging maintains its identity, regardless of the language or market.
AI Ad Testing and Optimization
---
Enjoy swift A/B testing with 1,000+ ad copy combinations for the best outcome of ad copy optimization.
Trying out new ad copy ideas can be intimidating, but our platform provides a risk-free playground for experimentation powered by AI.
Our AI ad copy generator creates hyper-personalized ad variations based on a multitude of factors, from demographics and interests to buying behavior.
In-Depth Insights
---
Get tangible results with a granularly automated, personalized, and data-driven approach.
The accelerated ad testing process and localization of ads with our AI will give you valuable insights in record time, enabling you to make data-driven decisions without delay.
Leverage these insights to refine your overall marketing strategies and inform your future ad creative decisions.
How BrightBid Ignites Efficient
PPC Ad Copy Creation with AI
A powerful AI ad copy generator for Google Ads and Microsoft Ads is one of the key elements in BrightBid's AI engine. Here's how you can improve ad copy, conversions, and ROAS, and tap into new markets with it.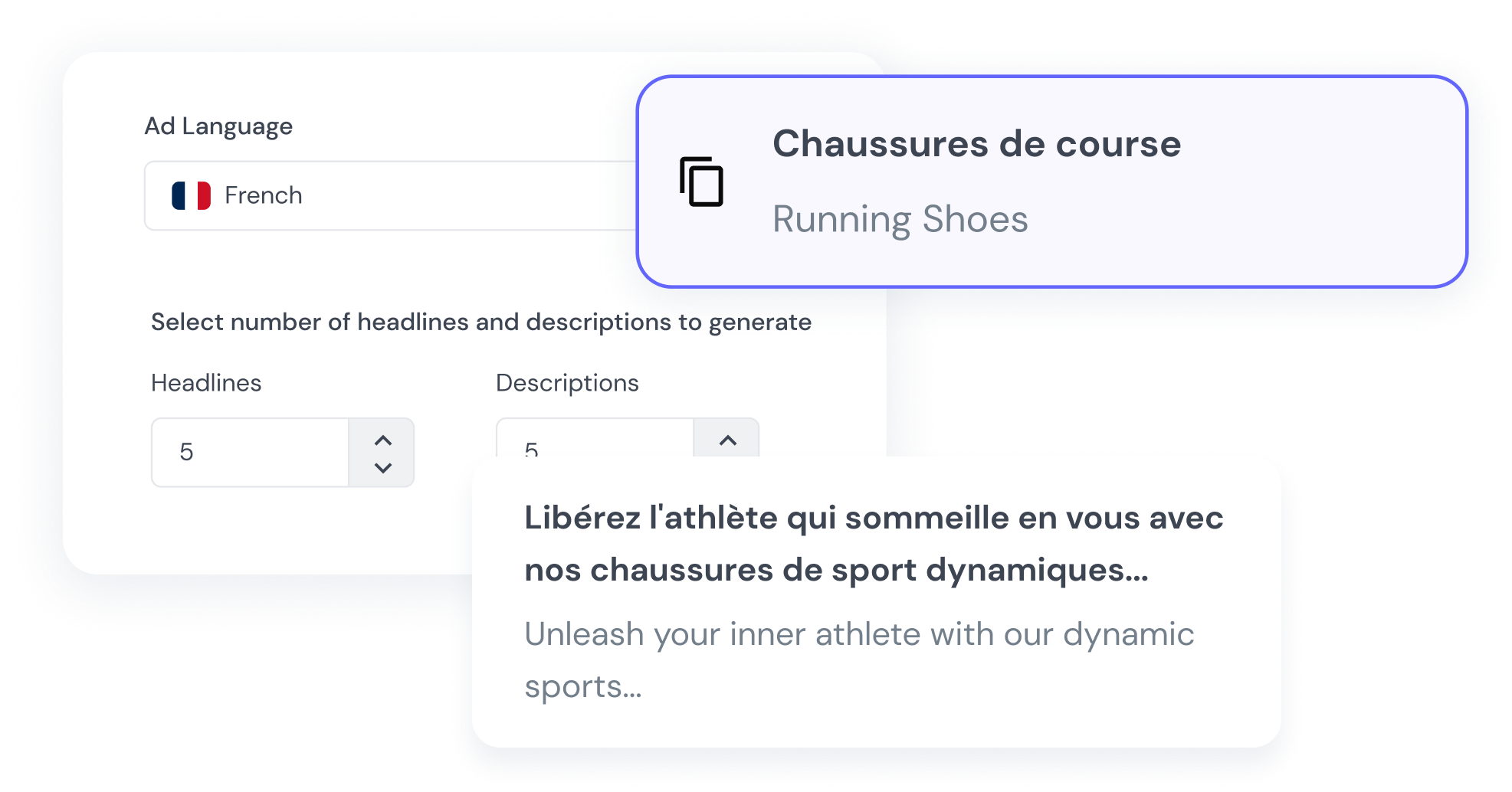 Localize Ad Copy and Win Over New Markets with Ease
Our AI ad copy generator uses advanced machine-learning algorithms and language models for meticulously crafted ad texts. Unleash unprecedented power for PPC ad copy creation to
Get your PPC ads translated into any of the 58 languages supported by Google
Remove the language barrier roadblock and start testing new markets anywhere across the globe with your ads right away
Quickly find the most efficient ad copy options through automated PPC A/B testing.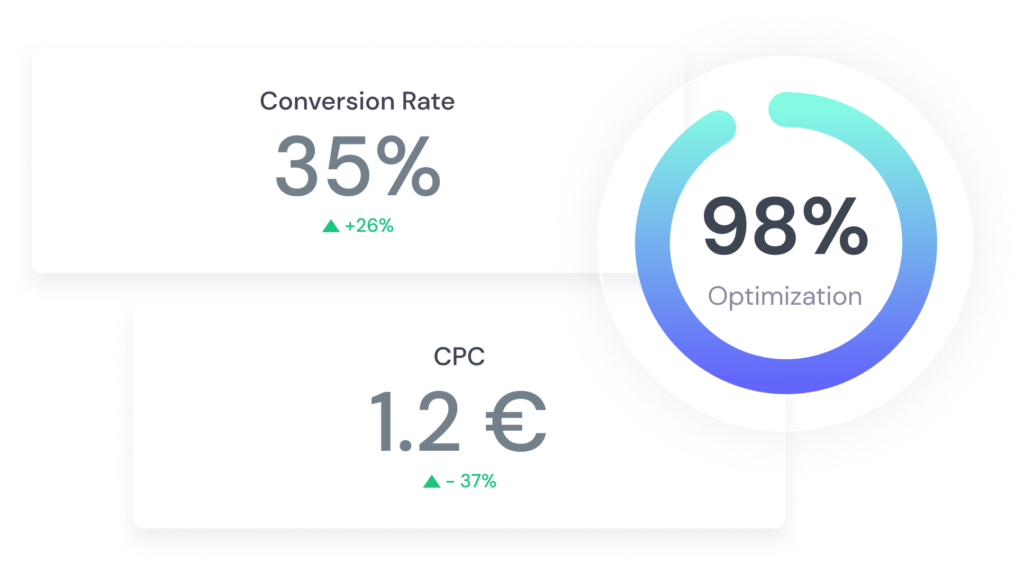 Improve Ad Performance and Get Data-Driven Insights
Overcome the constraints of manual PPC optimization. In 2022, BrightBid delivered over 50M+ ad copy optimizations in Google Ads and search for its customers. Test thousands of different combinations of ad copy, audiences, devices, locations, countries and products to
Get highly accurate data insights for informed decision-making
Optimize ad spending and conversion rates across all ad placements,
And find which mix of ad copy, audience, device, and location targeting delivers the best results for your business goals.
Take your e-commerce business to the next level with BrightBid's AI ad copy generator
How can AI save ad spend and optimize ad copy at the same time? Our AI engine and AI ad copy generator have helped hundreds of companies across the globe optimize ad spending, streamline advertising texts with AI-generated ad copy, and improve ROAS. Here are just some success stories out of many.

Sweden's most successful educational company
Website traffic: +89.15%
CTR: +154%
CPC: -89.4%

Credit services for private and business customers
Website leads: +280%
Revenue conversion: +107%
CPC: -89.4%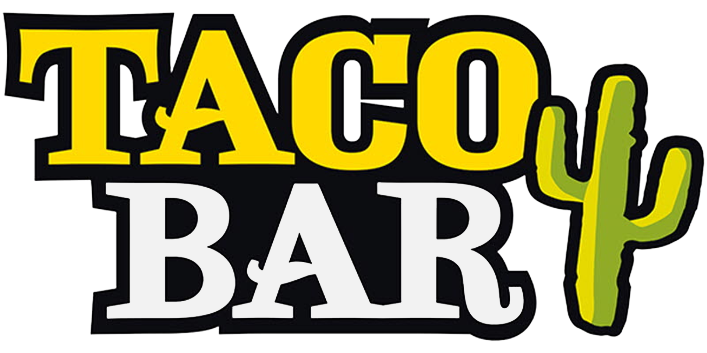 A popular chain of Mexican restaurants
Conversions: +59%
Clicks: 47%
CPC: -33%
Book a discovery call to start getting the most out of your PPC ads
HOW does BrightBid's ai engine work?

BrightBid's AI engine helps improve your ads by adjusting bids, ad data, target groups, ad headings, and text. It sorts vast amounts of data with machine learning and automated algorithms to optimize and test ad copy, make the most optimal bids, and find potential high-performing products. This helps improve your ad assets and campaigns 24/7 on Google Ads, Microsoft Advertising, and Google Shopping.
WHAT TECH DOES BRIGHTbid use for ai generated ads AND AUTOMATED BIDDING?

We've built a number of our own AI and ML models for the complex process of handling Google Search. At the same time, BrightBid's AI engine complements and multiplies the power of Google's and Microsoft's AI. Our AI ad solutions, BrightBid and Bidbrain AI engines, are made by our own team of experts who are developers, data analysts, and marketing specialists.
IS BRIGHTBID SECURE TO USE?

Yes, BrightBid is 100% secure.
How Powerful ai ad copy generators are?

AI is highly effective for generating ad copy due to its speed, data analysis capabilities, personalization, A/B testing, and creative input. It swiftly produces tailored content, optimizes messaging, adapts to various tones and languages, and learns from past performance, resulting in more engaging and efficient advertisements.